KRK Rockit 10S 200 Watt Studio Subwoofer Amplifier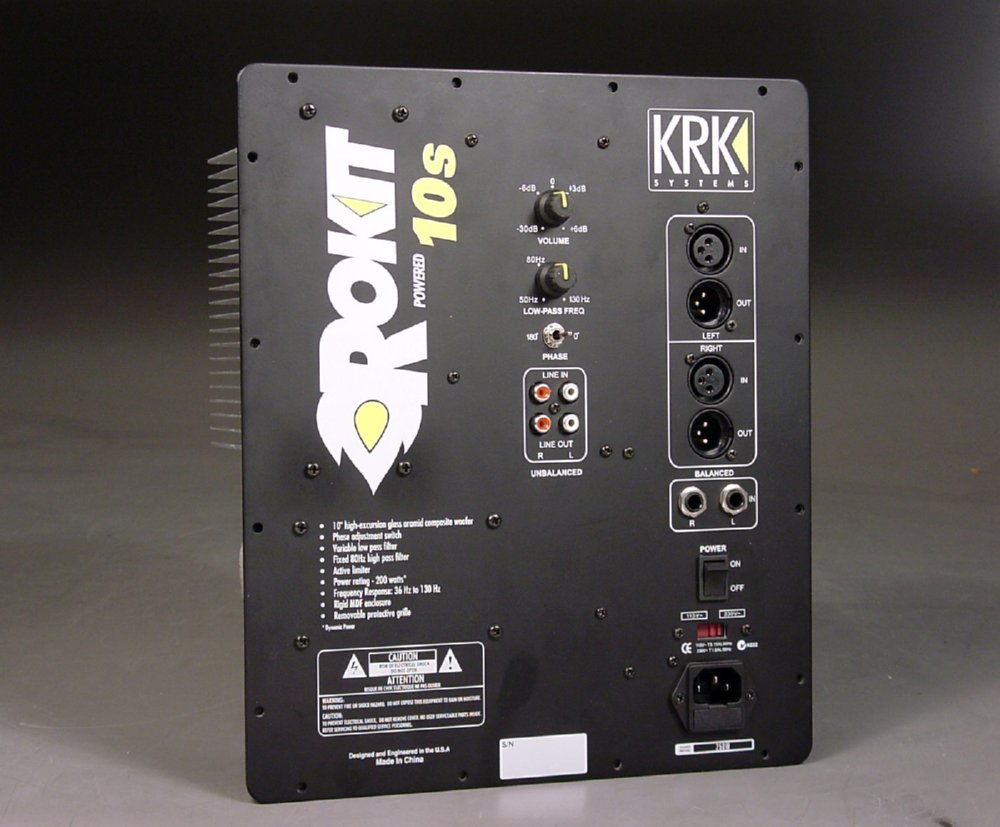 This is the amplifier for the KRK Rocket 10s Subwoofer. The Rocket 10s is sold as a complete studio subwoofer system and is available from music stores. We were able to obtain a supply of the amps.
This professional quality amp will power subwoofer that is designed to be powered by a 200 watt or less amplifier.
115V - 230V Input
Frequency Response 36Hz - 130Hz
Low Pass Adj - 50Hz - 130Hz
Fixed 80Hz High Pass Filter
10 3/4" X 12 13/16 Plate size
Volume -30Db - +6Db
RCA Input and Output
XLR Input and Output
1/4" Input
Price $99.95